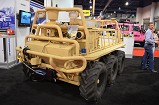 > Reader's Photo


OX5 by Lockheed Martin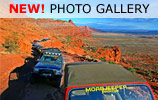 • ADVERTISE WITH US
• WHO IS MOAB JEEPER?


Home > About Us > George Pandoff (President)

George Pandoff - "Moab Man"

President

"Be courageous, it's one of the only places left uncrowded."


cartier replica replica watches George "Moab Man" Pandoff is the President of MoabJeeper Magazine and a Staff Writer. As President, George's primary duty is communicating with our readers. Staying in touch with them provides the compass for our long term business strategy. In this way we seek out and present information, products and events useful to our readers; our whole reason for being.

View Moab Man's photo gallery >>

Current Projects:

SYE Comparison Testing

Project Overkill Build

---

Future Projects:

Consultant for "Life Off Road" the movie.

Air

• Viair 450C Electric Compressor
• Sun 2.5 Gallon Air Tank



Armor

• TeraFlex Steering Box Skid
• TeraFlex Gas Tank Skid
• ShrockWorks Rock Sliders
• Olympic Bumper (front)
• M.O.R.E. Sport Cage



Drivetrain

• Tom Woods SYE & Driveshaft
• Super 35 30 spline axles
• Detroit Locker (rear)
• Ox Locker (front)



Engine

• 2.5L Inline 4
• TorqueMonster 2" TBS by LiteGrip.com
• AirAid Cone Filter



Odds & Ends

• Harbor Freight 8000lb Winch
• Redneck Concepts Synthetic Rope
• Hella Black Magic Off-Road Lights
• Best Top Tire Carrier
• Best Top Modular Rack System
• Uniden CB Radio
• Assorted Shift Knobs by LiteGrip.com
• 35" ProComp Muds
• LiteGrip Flash Light Holder by LiteGrip.com
• $5 Hi-Lift Mount



Steering

• Phat Jeeps High Steer
• ProComp Track-Bar