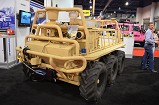 > Reader's Photo


OX5 by Lockheed Martin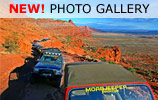 • ADVERTISE WITH US
• WHO IS MOAB JEEPER?

Home > Jeep Articles > General - Movie Reviews > Climb, A Rock Crawling Evolution


General Articles - Movie Reviews
---

The DVD jacket shows an incredible picture of the RockLogic buggy launching itself over the top of an obstacle at the 2004 Super Crawl III. The content of the movie is much milder than the cover implies. Official uk low price fake rolex watches are selling at a low price. You can find quality fake watches here.

The web offers exact cartier replica watches uk for both men and women.


Climb offers some great footage of rolls, all out throttle launches, and some unbelievable saves. What brought down the video for Brandon & Matt, two of our amateur critics who have watched too many off-road videos, was the excessive amount of talking. Simply put, they wanted more action and less chatter.

From another perspective, Sarah, who is new to extreme rock crawling, really liked the video. For her, it explained what was happening, so she understood the competition aspect of rock crawling beyond the appearance of a bunch of guys/gals getting together and launching ?Jeeps? up big piles of rocks.

One point of frustration that we have to mention is getting the unlock code from www.gotrocks4x4.com/unlock. I was the first to try to get the code. After two unsuccessful attempts going through the website, I finally emailed their support for the code. At this time (over a week now), I have still not received the code. After my unsuccessful attempt, someone else tried getting the code the next day. He was successful, but it took two hours (which is too long). If I?m watching the video now, I want the code now, not two or more hours from now. Choose breitling replica in discount with practical functions for female and male watch wearers.

Do not miss replica watches online store.



As is standard practice for our reviews, we always give the vendor/manufacturer the final word. Here's Got Rocks 4X4.com's response to our review:

Our demographic target is much broader than other typical carnage flicks as we tried to find a way to create a film that was educational, inspiring, and informative for all. By not releasing a 'carnage' flick, we run the risk of not connecting as well with a 'hard-core' demographic base as others do. However, the pay-off for that gamble has been the ability to influence and turn people on to rockcrawling as a motorsport and reloj hublot replica help them understand that it is not an exhibition. We gauge our success of Climb in more than number of units sold, which has been very nice. But more importantly we gauge success in the satisfaction that comes from daily emails by viewers who thank us for introducing the sport to them, helping them better understand it, and adding personalities and characters to rockcrawling that personalizes, brings it to life, and makes it real.




Final Thoughts

So what did our critics think of the video?

If you consider yourself a veteran of rock crawling videos, then we suspect you will not be quite satisfied with this selection (except for the 7 minutes of ?Bonus? footage).

If you?re new to the sport, looking to get a better understanding of replica vacheron constantin professional rock crawling, or want to introduce someone to it, then this video is outstanding and is the right choice.
---