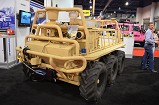 > Reader's Photo


OX5 by Lockheed Martin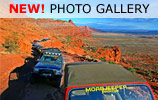 • ADVERTISE WITH US
• WHO IS MOAB JEEPER?

Home > Jeep Articles > General - Press Release > ?The Official Off-Road, Camping & RVers? Cookbook?


General Articles - Press Release
---
?The Official Off-Road, Camping & RVers? Cookbook?

Article written by Redneck Concepts



Date Added: 11/11/2006



Press Release

Grant Reid is the CEO of Redneck Concepts and the inventor of the Cowboy StirrUP Step?, the only removable 4x4 step on the market. Well, Grant has again been looking at the needs of the offroad market and has outdone himself on this new product ? ?The Official Off-Road, Camping & RVers? Cookbook?. All best models of uk perfect fake rolex watches online can be find here.

You are worth the ca top quality copy tag heuer online sale uk with high quality!


?The Official Off-Road, Camping, & RVers? Cookbook? is unique in that there are several ways to cook each recipe. If you are wheeling or Camping the cooking methods are: Dutch oven, (complete with E-Z cooking Dutch oven tips and I mean easy) campfire, camp stove, manifold or grill. For the RVers? (please do your campfire outside), you guys can use one of the methods above or the oven/microwave in your RV. All the pre-prep is using the Dinner-in-a-bag concept. Making the actual meals easy to prepare!

Most everyone that Off-Roads, Camps or RV?s know that they are there for one reason and that is to get away from the everyday hustle and bustle of the daily life. They just want to have fun with friends and family. For the most part cooking on a weekend outing, between the preparation, cooking, and cleanup, let?s face it, it?s a hassle. And no cook looks forward to that, not to mention it doesn?t always turn out like you expect. Redneck Concepts has been working for 1 ½ years to perfect ?The Official Off-Road, Camping, & RVers? Cookbook? so that you, your friends and family can have fun in the outdoors and also eat like a king with little to no work when it comes time to cook.


I know what your thinking, ?yea right it can?t be that easy!? But it is!. Redneck concepts calls this the Dinner-in-a-bag concept. Did I hear a little chuckle? No, really this is how it works. A few days before you are ready to leave on your outing, plan a menu. Most of us are weekend campers so that makes it easy. Hope you find your aaa quality fake rolex copy watches here with less money.

Swiss movement replica breitling online store - All perfect replica watches are all available.




You will need to plan 2 dinners, 2 breakfasts, and 1 lunch. That?s Friday night, all day Saturday, and Sunday breakfast (that means fast food for lunch on the way home Sunday). Go through the ?The Official Off-Road, Camping, & RVers? Cookbook? and choose a few recipes that will be easy for YOU to prep and cook (this is the best way to start). Once you?ve done that it should only take 30 minutes to 1 hour to prep all the meals for your outing. But, wait it gets easier! As you prep, cut, chop, slice, dice, and measure a meal you will put them in zipper style bags-- (meat in one, veggies in one, potatoes in one, spices in one and so on.) Once you?ve finished that, place all the individual bags for that meal in one large zipper style bag and label it with a sharpie, refrigerate or ice until ready to cook. This process eliminates the hassle of prepping the meal in the middle of no where. Buy best uk rolex replica watches at affordable prices for men and women.

You can obtain uk swiss made replica rolex online. Fast shipping. Quality guarantee.




When at camp it is pretty much dump and cook while the zipper style bags and 1 dirty pot (2 at the most) make for quick and easy clean-up. This is only one of many ways that this cookbook can make your outing easy and fun for everyone. ?The Official Off-Road, Camping & RVers? Cookbook? is filled with over 150 pictures, 85 simply superb recipes, Hints & Tips on every page. Its the perfect gift for the hard to shop person in your family, every page they turn will keep giving and giving them more fun and great meals. This cookbook will not only help you cook, prepare, and prep, your meals in the easiest fashion ever, but will also make you laugh out loud. Most of all you will be able to treat your family or companions? to 5 star meals and also have ample time left to have what you came for, FUN! With low price and high quality, the ca cheap audemars piguet replica watches is worth having!

If you like forever classic and elegant wrist watches, you had better choose breitling fake watches for men uk.




Final Thoughts

MoabJeeper Magazine will have a review coming soon.

Our Thank You's!

MoabJeeper would like to thank Redneck Concepts for the press release.
---