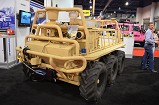 > Reader's Photo


OX5 by Lockheed Martin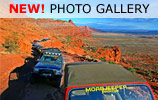 • ADVERTISE WITH US
• WHO IS MOAB JEEPER?

Home > Jeep Articles > General - Trip Reports > A Troll in Pennsylvania's Mountains


General Articles - Trip Reports
---
A Troll in Pennsylvania's Mountains

Article written by Troll



Date Added: 02/22/2009



Thanksgiving weekend 2008 proved to be quite an interesting one for the Hammer (our latest project Jeep) as it was broken in "Troll-style" in the backwoods of Pennsylvania.

As I pounded the Jeep the Pennsylvania mountains and the Hammer responded quite well. This was the Hammer's maiden voyage in the rugged back country through mud, snow, logs and rocks and it proved to be a good test for the new staff TJ. Getting to grandmother's house was never this difficult.


Early in the morning, I took the Hammer out to my friend Nick's house about 70 miles east of Pittsburgh in the Allegheny Mountains, which run directly up the spine of the Appalachians, for all you "West Coasters" who don't know. My friend is not very up on 4-wd's unless of course you consider his Geo Tracker a 4-wd. Yeah, all 4 wheels on a Tracker may pull (more like chirp like little squirrels), but I'm guessing one of them is bound to break off without much effort. I once heard a story where someone pulled up to a traffic signal in a Tracker and was rear-ended by another vehicle. When the Tracker attempted to pull off the roadway, the entire back portion of the Tracker including the back seat separated from the front portion. A high quality ride indeed.

Sorry for the Tracker bashing diversion, but I had to get it off my chest. I'll now get back to the wheeling story. My friend Matt, who is a founding member of the Ends of the Earth non-profit we are currently working on, followed me to Nick's place in his 1980 Toyota FJ62 Cruiser (aka - "The Mule"). Yeah, it's not a Jeep and yeah, it's ugly, but it does a pretty good job of making it through some pretty tough terrain and it has a ton of cargo room for the medical supplies we intend to deliver through our non-profit. With the crew assembled, Matt, Nick and myself headed off to the back 40 to rip up some corn fields and whatever else we could find.


To give you an overview of the area, it is mostly mountainous with ridges ranging anywhere from 1500-2500 feet in elevation (baby hills by West Coast standards). The terrain is pretty rough with lots of rocks, trees and water everywhere. It is very rugged with deer, black bears, foxes, but no jackalope - they only seem to exist on the West Coast.

We drove through a large cornfield for nearly 1/2 mile until we came to a new pasture where the farmer kept his cows at bay. I'm not sure, but I think they were carniverous, hence the fencing. At this point, we decided not to challenge any carniverous cows, so we turned around and headed back in the same direction we came in search of trails and obstacles. After a short search we found what looked like a frozen swamp with cattails and large weeds everywhere. Risking life and limb, we headed across the frozen pond while Matt divvied up sticks, one being shorter than the other, to determine who would swim back to shore if we fell in. Luckily for Nick, we made it across without needing his aquatic assistance.

I pounded the Hammer through a good deal of small trees, thorn bushes, branches, etc. in what was a trail not fit for an ATV, let alone a Jeep and FJ62 (an FJ what?). I think I managed to bend my soft top in one place and nearly knocked off the passenger side mirror when I banged it off a tree, but it's no big deal. I can't see the mirror anyway with the soft top on and the roof bar can be bent back easily.


After 15 minutes of bouncing off trees and trying to figure out where the trail was, we decided to head out to the main road that goes past Nick's house and jump on the trail from there. In a single minute and just 500 yards, we were on the trail heading toward what would be one of my least favorite items in life - mud! You West Coasters would not know anything about mud.

A few minutes after we turned onto the trail, I finally found what we were in search of - snow-covered, Jeep-wide trail with some nice rocks and logs to drive over. Showing my incredible Yoda Jedi master Moab rock crawling skills, I bumped over rocks and logs for about 1/2 mile until we reached a shallow ravine. As I dropped into the ravine, Nick told me the horror story of how he ripped the exhaust off his Tracker (is this name even worth capitalizing?). I laughed and thought to myself, "my rig could run over your Tracker." Maybe I said that out loud?


While some of you may believe in karma, I recently became a convert of this belief. As I sat there eyeballing the harmless 8 to 10 foot wide mud hole where I once again used my Yoda-like skills to judge it to be only one foot deep, I learned that karma is a b*#!ch. In spite of front and rear lockers, I was held fast in place like the Titanic and going down fast. Did anyone know that Jeeps are not water tight?

So let me tell you how this played out before the sinking. The first 50 yards were easy sloshing through foot deep water and a little snow. The trouble began when I came about to line myself up for the crossing. The banks of the stream were about 1 1/2 feet high and the stream itself looked to be about 1 foot deep. Remember, I have Jedi master skills to know this.


I dumped the Hammer into 4 low with the lockers off and forded into the foot deep abyss. The front tires mildly dampened themselves, then the back followed and it seemed as though all was well as I'm sure the captain of the Titanic thought. As I neared the opposite bank I swear I heard the emergency bells of the Titanic ringing in my ears when the Hammer stopped dead in the water. I looked at Nick in bewilderment realizing that we too did not have the proper number of rescue boats. Sorry Matt, you drew the short straw and will have to try to survive with your FJ62 (who made up this name anyway)? I threw it in reverse to escape a similar fate as that of the Titanic. When I slammed it into reverse, I went backward maybe 3 feet, which was not enough to make it off of "my iceberg."


We finally gave up and accepted our fate by opening both doors to see a pile of nasty freezing mud nearly up to the rock sliders!! To give you some perspective on how bad our predicament was, the Hammer has a 4" suspension lift, 1" body lift and 35" tires. In other words, it's way the heck up there and the bottom is way the heck down there. Knowing we were sunk, we once again pulled out the straws. Matt drawing the short straw, made the swim for shore and ran the winch lines for our recovery.

Having witnessed firsthand the sinking of my Titanic, Matt decided to take the "easy" route across a half-broken bridge with the FJ62, which we will refer to as Britannic. Why? Two reasons: 1. it happens to be the sister ship to the Titanic; 2. it is a little feminine Toyota that doesn't like to get its tires dirty.

Eventually we came to the end of the trail and had to double back to where we came from. With the cold eyed stare of a Western gunslinger, I just couldn't let it go and approached my iceberg once again. Figuring all I needed was more throttle, I pushed forward into my iceberg. With that inspirational song in my head - the one about the ant moving a rubber tree plant, I pushed my way into the iceberg. So, allow me to elaborate on how this attempt went.

Dropping into the hole and horribly miscalculating the depth, I suddenly hit the bottom where I felt my head hit my ass. Of course, it's even worse riding in Adventure Bob's Turtle Jeep, but this was a close second.

Unwilling to give into defeat a second time, the Hammer screamed out like a banshee with the tach bouncing off the rev limiter...and we went nowhere. As I let go of the gas pedal and things quieted down, I realized that ant song is a bunch of crap.

Pulling out our well used straws, it was now Nick's turn to recover the Hammer with the winch line. With the Jeep back on solid terra firma and having experienced one of the best wheeling trips I've had with good friends, I learned some valuable lessons.

1. Never trust the guide blindly 100%. Always, and I mean ALWAYS scope out the route yourself before attempting to cross through it, no matter how much confidence the guide has in their decision for the line.

2. Lockers don't do squat when you are waist-deep in snotty mud.

3. Tell passengers to bring extra socks and shoes, as they will never know when they will need to swim for shore.

4. Always laugh at Trackers.

5. Whenever entering deep waters, make sure you have enough life rafts for all passengers, or at least one for yourself. Screw going down with the ship (especially if it's the Britannic).

A closing message for MoabMan - you made fun of me for putting my light guards on a few weeks ago. I convinced you about the tree situation here in the East and you conceded, but still laughed at me. If I had not put those guards on, I may have lost 3-4 lights on the Jeep today while bouncing off trees. Hehehe - there, I got my plug in on you.

As a parting gift from my wheeling trip, I now have a death wobble. I suspect this was caused by my trip into the abyss. None of my passengers could be convinced to go in after it.


Final Thoughts

When embarking upon your first major outing with a new Jeep, get crazy and have fun!!

Our Thank You's!

MoabJeeper Magazine would like to thank Matt Ertle and Nick Miller for a great weekend of wheeling.
---