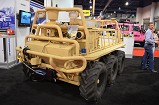 > Reader's Photo


OX5 by Lockheed Martin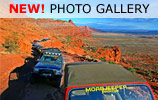 • ADVERTISE WITH US
• WHO IS MOAB JEEPER?

Home > Jeep Articles > General - Press Release > BBQ, XJ Stuff, Suspension, & 3 Row Seating in a JK?


General Articles - Press Release
---
BBQ, XJ Stuff, Suspension, & 3 Row Seating in a JK?

Article written by Press Release



Date Added: 07/18/2010



GenRight is serving up the food, Napier Precision Products serves up some Cherokee flares, Rock Krawler brings aluminum suspension components, and TeraFlex says they can turn your JK Unlimited into an off-road mini van (our words not theirs).

GenRight Off Road 3rd Annual Customer Appreciation Event

It?s that time again, please join GenRight Off Road for our 3rd annual customer appreciation run on August 7th, at the Hungry Valley OHV park in Gorman, CA. We will be taking over the Alik Alik Campground and entertaining you all weekend long. We will have trail rides for all levels of drivers, tech seminars, demo rides, a family movie, and a BBQ dinner on Saturday night for everyone to enjoy. The event is open and free to the public. If you?ve ever wanted to see the GenRight Vehicles in person or go for a ride in one this is your chance. Even if you?re familiar with GenRight and want to see our new line of JK products first hand this is the place to do it. Swiss best watches replica are of high quality. Wish you find your fake watches hot sale uk here.

Quality luxury 1:1 fake breitling watches with Swiss movements for modern men and women.



The trail rides on Saturday will include the Miller Jeep Trail, Yellow Jacket, and the famous ?fun run? where we spend the day trying to get stuck. Along with the great trails in Gorman, we will be holding 4 tech clinics that include everything from driving tips, suspension setup, and more.

Make sure to RSVP early to reserve your spot on your favorite trail as the trails will fill up fast.

For more information email mike@genright.com or call (888) 700-5373

About GenRight Off-Road


GenRight Off-Road is an aftermarket automotive parts manufacturer located in Simi Valley, CA. Specializing in Jeeps, they produce suspension kits, gas tanks, body armor and sport cages. All of GenRight?s products are ?Made in the USA?. Tony Pellegrino, owner of GenRight Off-Road can be found showcasing his products on one of the GenRight Jeeps at events nationwide or competing in the King of the Hammers. GenRight Off-Road is located at 1816 Angus Ave., Unit A, Simi Valley, CA 93063. For more information about GenRight or to purchase their products, please visit their website at www.genright.com or call (888) 700-5373.


Napier Precision Products Introduces a more Durable Fender Flare for the Jeep Cherokee XJ.

CHARLESTOWN, Indiana, July 5, 2010 ? Jeep Cherokee Owners now have a new option in high performance fender flares. The founder of Napier Precision Products recently introduced the V2 Fender Flares for the Jeep Cherokee XJ 1997 - 2001, 4 door.

The V2 Fender Flares are heavy duty, oversized, and cut-out style fender flares. They are made from the industry standard rigid ABS plastic. But the V2 Fender Flares are 50% thicker to withstand abuse on the trail or street. For more detailed information about breitling replica watches for men uk, you can browse this website.

With Swiss reliable movements, Swiss made super clone breitling uk for men and women are on hot sale.




Doug Napier said he saw a need for better quality fender flares when the expensive set of aftermarket fender flares on his Jeep Cherokee XJ shattered on their first trail ride. After hearing that this was common, he developed fender flares that would hold up to trail use, look great on the street, and still be affordable.

Newest replica watches are in stock. You can possess breitling copy watches China with less money.

Forever cheap uk tag heuer copy watches for males and females.

As a result, the V2 Fender Flares can withstand a "crush test" that involves parking a Jeep Cherokee on a fender flare. They blend much better with the look of the Jeep Cherokee and are still competitively priced.

The V2 Fender Flares are 50% thicker to withstand abuse on the trail or street. They extend out around 3.25" which is the perfect width to cover most popular oversize tires. This maintains an aggressive stance without sticking out too far. Also, these fender flares are the popular "cut-out style" that maximizes the wheel well opening allowing for larger tires and more articulation.

Jeep Cherokee Owners have been impressed with the performance of the V2 Fender Flares. Jake, Spokane, Washington ? I can?t believe how sturdy these are once they are mounted. I have seen sets of those (other brand) flares and I have to tell you man, these things are far superior! Brian "Swampman", Ontario, Canada - So far I am super pleased with this product. Jay "Blacksheep01", Oklahoma ? They are EXTREMELY thick and well worth the asking price. Thanks again Doug and best of luck. Jay Eric, Northern Idaho - I really like the look of these flares. Great job on making something IMO more tasteful for the XJ. About Napier Precision Products: Napier Precision Products was founded by Doug Napier to develop more durable fender flares and other products for the Jeep Cherokee XJ and other vehicles.

For more information:
Napier Precision Products, Doug Napier, 502-727-8348
http://www.napierprecisionproducts.com
jdougn@napierprecisionproducts.com




Rock Krawler Suspension is proud to release our JK PRO Suspension System Line of Products.

Unlike our standard system components that are made of solid alloy steel, the PRO components are made from ultra light weight, ultra strong 7075 Aluminum. These systems are designed for the guy who demands the very best! Who wants a nice, nimble JK, but still wants his/her jk to perform off-road like a hero!


The first of our PRO Systems is the 2.5" Max Travel PRO Mid Arm System. The SKU for the system is RKJK25MT-PRO. The retail price of the system is $1549 and the MAP price is $1399. This system includes an HD Tie Rod made from 7075 Aluminum.

The second of our PRO Systems is the 3.5" X Factor PRO Mid Arm System. The SKU for the system is RKJK35XF-PRO. The retail price of the system is $2699 and the MAP price is $2499. This system includes an HD Tie Rod made from 7075 Aluminum, H.D. Drag Link, and Drag Link Flip Kit!

The third and final PRO System we are going to be offering is our 3.5" Triple Threat PRO Long Arm System. There are two SKU's. The first is RKJK35TT-PRO-2 which is for 2 Door Model JK's and the second is RKJK35TT-PRO-4 for 4 Door Model JK's. The retail price of the system is $3999 and the MAP price is $3799. All lower control arms are made from 2" O.D. solid 7075 Aluminum! Unlike our standard 3.5" Triple Threat Long Arm Systems, a drag link flip kit, H.D. Drag Link and 7075 Aluminum H.D. Tie Rod are thrown into the systems! You can find replica watches paypal from online store. All the hot models are available.

Souhaitez-vous acheter le meilleur site de fausses montres 2021 ? Ce site Web peut aider.



For further product information and details please check out our website at www.rockkrawler.com.

Rock Krawler Suspension



TeraFlex JK Wrangler 3rd Seat Bracket Kit

Murray, Utah- June 9, 2010. TeraFlex Inc., manufacturer of TeraFlex suspensions, body protection equipment, low range gearing and HD axles, introduces the newest component for the JK Wrangler.


The TeraFlex 3rd Seat Bracket Kit is an innovative seat bracket kit that allows JK Unlimited owners the ability to add a 3rd row seat for additional seating. This innovative seat bracket kit allows the use of a JK 2 door rear bench seat, and retains the ability to keep the fold-and-tumble functionality. The seat can also be mounted in standard front-facing or rear-facing.

The TeraFlex 3rd Seat Bracket Kit features:
? Retains and matches factory interior styling
? Retains factory fold-and-tumble feature
? Can be mounted front-facing or rear-facing configurations
? Seat can be removed without tools for cargo use
UK perfect 1:1 cartier fake watches on sale are worth having. You can place an order online conveniently and efficiently.

Buy swiss movement replica omega watches online. Fast shipping. Quality guarantee.

? CNC laser cut bracketry
? Durable Powder coat finish
? Some drilling, and trimming required
? TeraFlex lifetime product warranty


The TeraFlex 3rd Seat Bracket Kit has a retail price of 268.99.

JK Wrangler 2Door fold-and-tumble seat, seat belts, seat belt mounting hardware, and rear roll bar extensions are not included with this kit. Please check all local laws and ordinances regarding auxiliary seating and safety restraints.

TeraFlex products are available direct, or through authorized TeraFlex Dealers. For a complete list of Dealers in your area, or to purchase direct, contact TeraFlex at 801-288-2585 or visit them on the web, www.teraflex.biz.

About Teraflex - Since 1997, TeraFlex has had a dominant hold on the Jeep market. TeraFlex was the first suspension manufacturer with a suspension system for the TJ Wrangler, and is still the only aftermarket company to offer a solution for the venerable 231 transfer case?s low range gearing. Continuing their stronghold, they offer the most comprehensive list of performance components for the JK Wrangler of any other manufacturer to date.


Final Thoughts

Good food, great products, and nothing like bringing the whole family.

Our Thank You's!

Thank you for reading MOABJEEPER Magazine.
---